Join us for our next Workshop
Tuesday, September 12, 2017
Quantum Healing for Political Stress Relief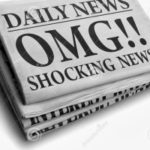 Many people (of all ages) are suffering from their reactions to the current political chaos in our country as well as the world. School-age children are crying about the news and world events, and we don't even know how to comfort them. Some people complain that they cannot pay attention to the news anymore, it is too disturbing. For others, it has resulted in symptoms from rashes to digestive problems to anxiety, depression and more.
So, what can we do about it?  We want to keep a strong mind and body while staying in touch with the world and taking action.
We invite you to join us to explore an alternative way to deal with the emotional effects of current political and global events.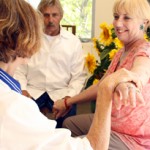 Come learn and experience:
> an alternative way to deal with the emotional effects of our current political and global events
> take ownership of creating your own reality
> techniques to attract the future you want
Using advanced mind body healing techniques, we can uncover and heal negative imprints and unhealed traumas in a safe, gentle and elegant manner, so that the mental and emotional energy we put out into the quantum field is more positive.
We will also show you a technique for you to generate your dream future, for your personal life as well as the political scene and the world in general. From a quantum physics and law of attraction perspective, it is important that we put as much focus and energy as we can into dreaming the future that we want.
DATE: Tuesday September 12, 2017 
TIME: 7 – 9 PM
Space is limited. Please register to secure your spot. There are two ways to register. 
Call our office (415) 482-8700 or Email us
To your vitality!
Dr. Victoria Moore
1005 "A" St., Suite 213
San Rafael, CA 94901
(415) 482-8700
Come join us as we explore how to shift your mental and emotional energy so you can attract a more positive future!