Do you live each day like you are heading towards your dream future?

Are you clear about what your dream future is?

Did you know that stress keeps us in survival mode, which negatively affects the future we are creating?
Join us on Thursday, January 25 for a fun and interactive workshop:
Creating Your Dream Future with Quantum Healing 
You'll gain the tools and inspiration you need to make 2018 your year and create a brighter future.
CREATING OUR OWN REALITY: TAKING OWNERSHIP NOW
We create our reality with our thoughts and feelings–how we "run our energy."
Leading edge researchers in quantum physics and neuroscience tell us that we create our personal reality with thoughts, feelings, beliefs, attitudes, choices and decisions.
Unfortunately, most of what we think and feel each day is reactive, not creative!
We react to external events (including what's going on with our bodies), and these reactions are driven by old habits of thinking and feeling.  These produce emotional and chemical addictions in our brains over time, especially as we feel stress.
As a result, it becomes harder and harder to focus on the future we want, as we get stuck in reaction mode and stress based on survival fears.  Further, many of our reactions are based on unhealed traumas from the past.  These traumas can remain mostly unconscious in the limbic brain, and can have a big impact on what experiences we attract.
TECHNIQUES TO ATTRACT THE FUTURE YOU WANT!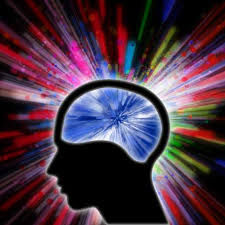 Through the use of advanced mind body healing techniques we can uncover and heal those unhealed traumas in a safe, gentle and elegant manner.  This will free up our mental and emotional energy to focus on what we would like to create rather than continue to relive the past in stress mode.
In this workshop, you'll learn and practice these techniques to generate your dream future.
Come join us as we explore how to shift your mental and emotional energy so you can attract a more positive future!
DATE: Thursday, January 25, 2018
TIME: 7 – 9 PM
Space is limited. Please register to secure your spot. There are two ways to register. 
Call our office (415) 482-8700 or Email us
To your vitality!
Dr. Victoria Moore
1005 "A" St., Suite 213
San Rafael, CA 94901
(415) 482-8700
Come join us as we explore how to shift your mental and emotional energy so you can attract a more positive future!  For an even more enjoyable time, bring your friends.